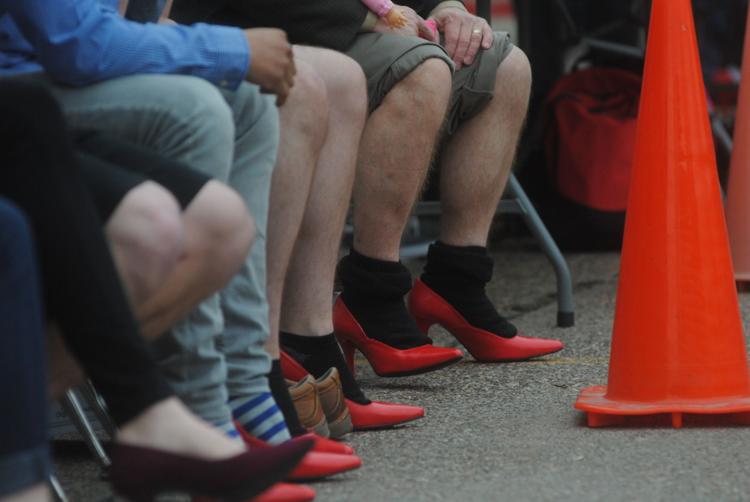 Saints of Stilettos
Ashford men don high heels for good cause
CLINTON — Dorothy would have lost her mind.
At Ashford University, dozens of grown men — various ages and sizes — took a page out of the "Wizard of Oz" on Tuesday, replacing their sneakers with bright red stilettos. Their yellow brick road was a parking lot, and their pace resembled anything but a musical skip — more like a drunken race to something other than the Emerald City.
Their purpose was much more direct. The annual "Heels For Her: Saints in Stilettos" campus event gathers a bulk of the student body to raise domestic violence awareness.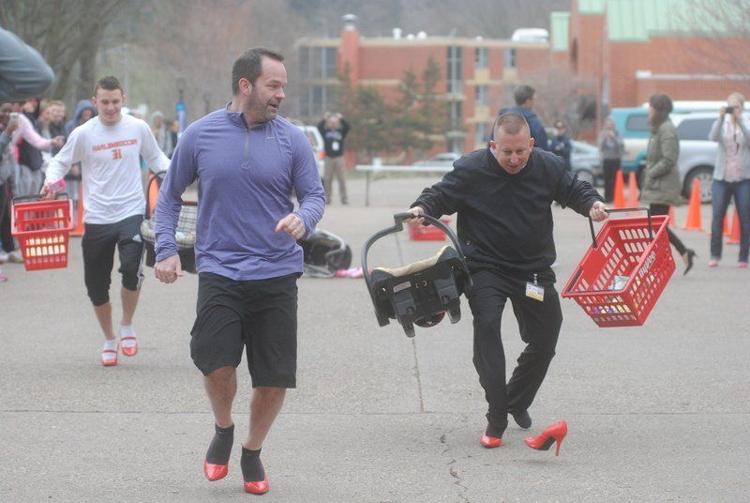 "It's a way to impact students more and make it so guys will understand the struggle that some girls go through," said Elizabeth Nardi, a junior and member of the Student Service Committee. "A lot of women are trying to juggle school, home, work."
This year, Ashford students raised $465, which will support the Family Resources/Sexual Assault Resource Center. Nardi said she hopes the money will go toward continuing to raise the awareness spread in Ashford's parking lot.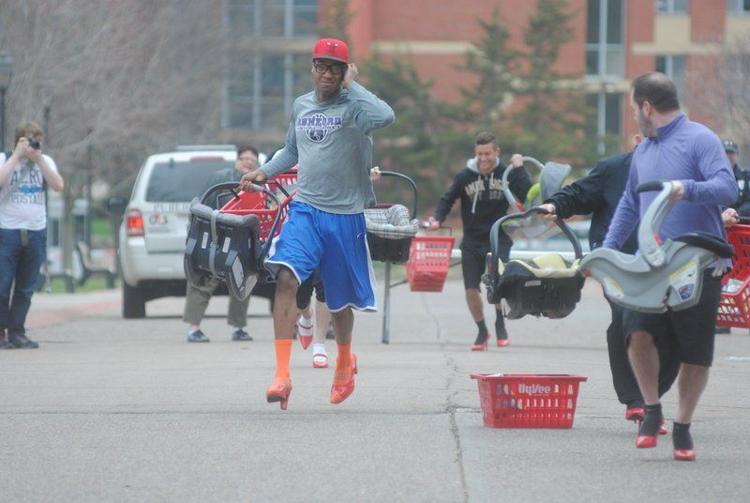 Tuesday was a way to put a positive spin on a sensitive subject — abuse. Male students and faculty members donned heels, jockeying for 100 yards while holding cell phones and carrying dolls in car seats. In a fun way, it forced men to consider the perspective of the opposite sex.
Before a series of races, Nardi and fellow student, sophomore Megan Black, told peers about the true purpose for the event. Anything involving physical, sexual, emotional or psychological harm constitutes domestic violence, and it's the leading cause of injury to women.
"We try to bring up the facts in a fun way," Black said. "Being a girl, as it is, domestic violence is something we need to emphasize and teach everyone else about."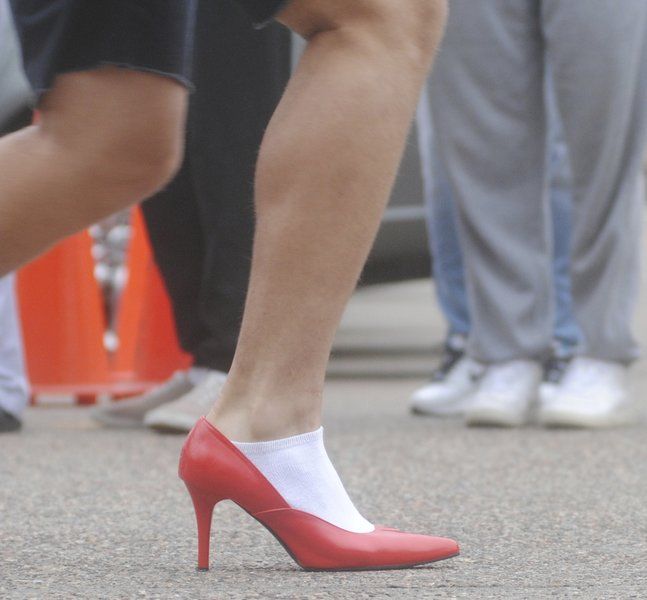 This is the third year Ashford held the event. Word has spread to the point where people begin, in the winter, looking forward to wearing stilettos.
Freshman Casey Culver was among several who tried on heels. While he didn't win his race, he said it was worth his while to support a positive cause.
"I like to raise money for the awareness of it all, and it's nice to do something fun for that awareness," Culver said. "It definitely gives me a new perspective on this."
Event organizers feel that every year they make a broad impact on the campus. Students gain annual awareness about a societal problem, and it's a cause many can get behind.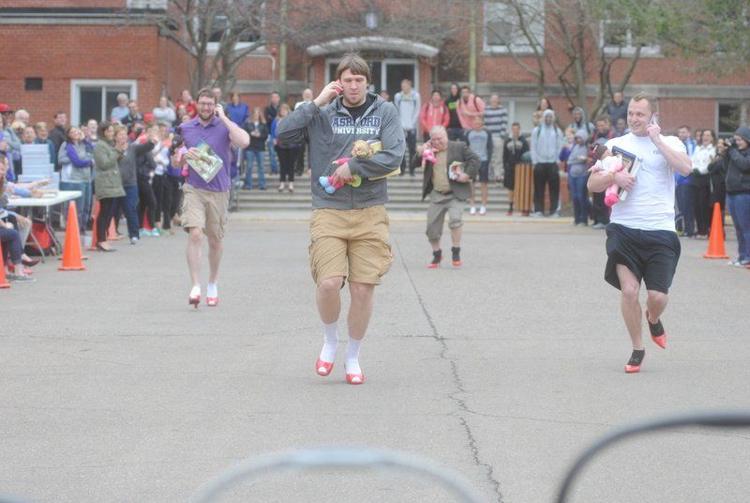 Once again, students gathered and came away with the message that abuse must end. Nardi is proud of Ashford's progress and looks forward to continuing to make an impact.
"We hope that this goes a long way to affect people," she said.
Assistant Editor Brenden West can be contacted at brendenwest@clintonherald.com