100 turn out for historical conference (with VIDEO)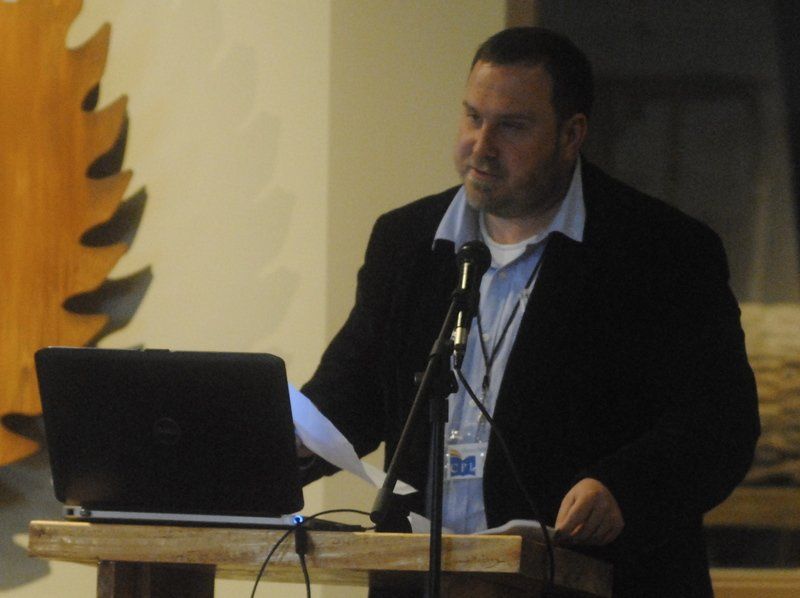 CLINTON — Local historians have always known the Gateway area has a wealth of history — on Saturday they were able to share that with nearly 100 people at the first Gateway History Conference.
Guests traveled from all around the region for the 10-hour presentation day, some even staying for the entire day, to listen as statewide and local historians presented a series of informational sessions.
WATCH: Local historians present during the Gateway History Conference
Clinton resident Quinn Williams decided to attend the conference because of a presentation on Billy Sunday and his arrival to the area, but as soon as he sat down for the keynote address from Clark Kidder he knew he'd stick around for the duration of the day.
"I didn't come for the keynote but I found it really interesting," Williams said. "All the presenters were really good so I'm glad I decided to stay for the whole thing. It's a great place for people interested in history to come learn."
That was the plan coming in to Saturday's event for organizers Brad Wiles, Clinton Public Library director, and Matt Parbs, Sawmill Museum director - to provide an environment of learning about the community.
Seeing the reception from not only those who attended but also from the presenters themselves, Parbs said hosting a similar program is a definite possibility in the future.
"It has gone exactly as we hoped it would," Parbs said. "There were a lot of diverse topics, good attendance and enthusiastic attendance. That's a good sign for future events."
The two have already reached out to potential speakers for when another one is arranged and have a list of speakers interested in participating in this year's event but were unable to because of space.
Parbs also said input from Saturday's guests and other members of the community is welcomed to generate topics that people would be interested in learning about.
Williams plans on doing just that and will continue to support the programs as long as they continue to happen.
"Someone said this was the first time this has ever been done and I hope they do it again," Williams said. "There's a lot of history in the area, and a lot that hasn't even been touched on yet."
Clinton Herald Assistant Editor Amy Kent can be contacted at amykent@clintonherald.com.