No matter the sport, Bob Mulholland's voice is easy to pick out of a crowd.
That's certainly the case in baseball, and even more the case for his youngest son, Patrick Mulholland.
Patrick is a junior and one of the stat leaders in batting for the Prince of Peace Irish baseball team. He takes the field behind the plate and gets the unique opportunity to be coached by his dad.
"I really love having my dad as a coach," Patrick said. "There's nothing wrong with the assistants he brings in, but I think it's a really special bond that I have with my dad that I never want to have broken."
The duo bring an element of humor to the baseball diamond for the Irish as well.
"Whenever I do something wrong, I feel like I get blamed more than anyone else on the team and that's funny," Patrick said. "Someone makes a bad play and it's 'Hey, it's alright,' but if I make a bad play it's 'Dangit Patrick, what is wrong with you?' It's always a fun time and a humorous time with my dad so I enjoy it."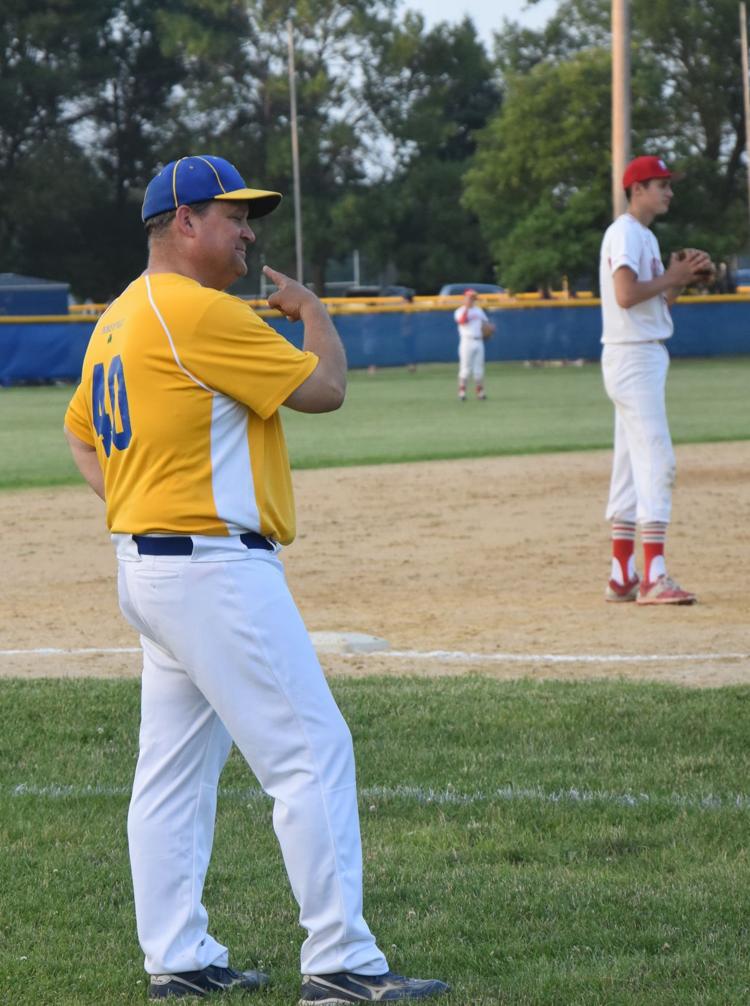 While "meathead" is a common name among the team, Patrick gets some more personal touches.
"Everyone else gets called meatheads, but I get some other words, some words that I really can't say right now," Patrick said laughing. "The other guys see it. He'll call me out sometimes and the other guys will laugh about it because they have a good time seeing my dad joking around with me."
While some people like to leave games on the field, Patrick enjoys the fact that the season goes home with him every night.
"I honestly love it," Patrick said. "I kind of laugh every time I see him frustrated in the chair, going back on a play and he goes "Ah, I know we should have had that one". It's a great time that me and my dad get to sit at the dinner table and talk about the game, it brings us closer together."
Bob Mulholland has been Prince of Peace's baseball coach for the past several years, also coaching his son Sean. Although he enjoys coaching his sons, it wasn't necessarily his motivation.
"I wanted to give the kids coming to our school another option," Bob said. "We had baseball a long time ago and they were good, and we had a lot of guys who were pretty good athletes. I decided to try to get a team together."
Then he got to coach both sons, who were multi-sport athletes for the Irish and played football at Clinton High School.
"He's [Patrick] a great kid," Bob said. "I'm very lucky to have three great kids. I'm lucky I got out of coaching softball."
Although the humor and the jokes and the names are all a part of their relationship, there's also something special about having a family member out there.
For Patrick, that was last season. He had just come off of an injury—a shoulder dislocation. He was on second and saw a passed ball and started towards third out of instinct. That's when he heard Bob, yelling at home to stop.
"I couldn't even steal third but I really remember that one well because he cared so much about me," Patrick said. "He cared so much, he didn't want me injured again."
So while Patrick continues his athletic career on the baseball diamond, the basketball court, the golf course and the football field, he has some of the best support there is. Plus, he can always count on hearing his dad's voice, no matter how loud the sports venue is.
"Football field, crowd is crazy, I can still hear his voice from all the way up. It's crazy."