Softball Spotlight
3-sport star surrounds self with hard-workers
CAMANCHE — Madi Parson never explicitly said she felt the Camanche High School softball team should have advanced further in the postseason.
She didn't have to say the words; her demeanor — dejected but still respectful — following the team's Regional semifinal loss Friday night did for her.
It's simple. Parson is a competitor. If there is a game to be played, she wants to be involved or, better yet, she wants to win. She is that aberrant athlete that actually enjoys practice.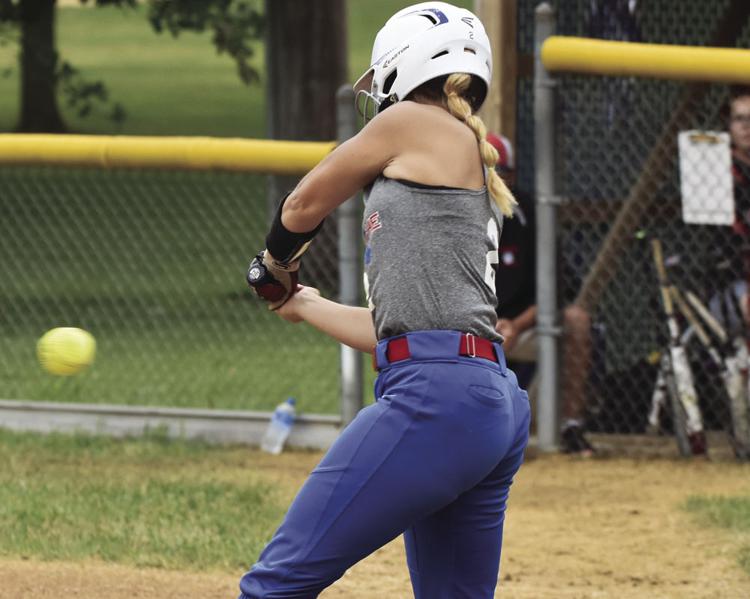 Camanche coach Kevin Roling laughed when he said he did not immediately connect with the team's most polished hitter when he took over the program two years ago, but he was serious.
"I'll be quite honest, it took Madi and I awhile to gel," Roling said. "She is a very strong-willed person with a strong urge to win."
The Class 2A No. 14-ranked Indians, who turned in their best regular season record (27-9) in over 10 years, fell a game short of a highly anticipated battle with No. 1 Davenport Assumption for the Regional crown, as a sneaky Mount Vernon group shocked Camanche 4-2 Friday night.
"I'm very proud of this season, no doubt," Parson said.
And that was that. 
Parson is heading into her senior year as a three-sport athlete at Camanche, starring on the softball, volleyball and basketball teams.
Her softball talent was illustrated over the past two months, where she led a high-powered Indians lineup with a .496 batting average and 64 hits. In volleyball, she was named the 2017 Clinton Herald Area's Player of the Year after a dominant 376 kills led the Indians to a 32-9 record.
Parson admitted basketball is her least favorite sport but it certainly doesn't show, as she still managed to post the fourth-leading scoring average on the team last season and poured in 21 points to propel the Indians over Central Lee-Donnellson in the first round of Regionals in February.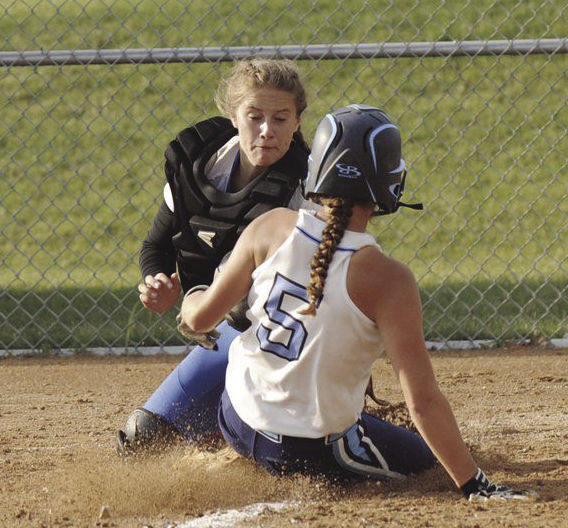 When it comes to preparing for a season, Parson's philosophies are more mature than many collegiate athletes, let alone prep players. She recognizes improvement intertwines with repetition, finding a roster spot on several club and travel teams throughout her career.
"We all start the same, doing the school travel league and then eventually you have to branch out so you can get better, whether it is with or without your team," Parson said. "You have to put yourself around people who want the same thing as you do and have the same work ethic as you do."
Rolling echoed Parson's enthusiasm for the offseason.
"We just need to continue to work, you can't get better if you don't work," Roling said.
Camanche is disappointed right now, sure, but if not anything else, this season provided a hint of this group's untapped potential, as the team only graduated one senior in Marly Bussa.
"This group will for sure get better," Parson said. "We have a huge loss with Marly, she was an outstanding player and outstanding in the dugout by always loosening things up."
"Next year, I am expecting nothing less at all."
As for Roling and Parson, time (and winning) heals all wounds.
"Everybody wants Madi Parson, any coach would want her on their team," Roling said. "She is a great player and has shown a lot of maturity and is really stepping up to become one of our leaders."