Inside the Game with CNHI Sports, Ep. 28
Elton Hayes and Kevin Brockway make their Final Four picks; Clay Horning reflects on Houston coach Kelvin Sampson's time in Oklahoma; Bill Burt and George Bremer discuss the quarterback craze overtaking the NFL.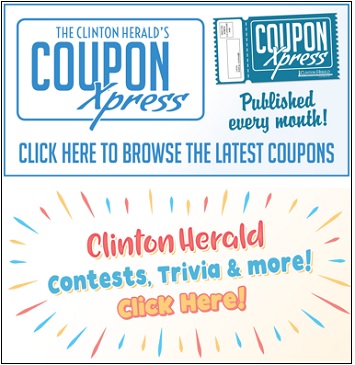 Nathaniel Voss, 48 died Monday March 1, 2021. A Celebration of Life will be held at 1:00pm on Saturday, April 17, 2021 at Lakeview Gazebo in Morrison Rockwood State Park. McDonald Funeral Home handled arrangements.
WILLIAM E. CONNELLY, 96, Morrison, IL, died Sunday, April 11, 2021 at CGH Medical Center. Visitation will be 4:00 - 6:00 PM on Thursday, April 22, 2021, at the Morrison Chapel of the Bosma-Renkes Funeral Home.
MAQUOKETA [mdash] He was born March 26, 1959, to George and Rosalie (Bloyer) Schmidt, in Clinton, Iowa. He attended Miles Elementary School and graduated from East Central High School in 1978. He married Sandra Joy (Menard) Snedeker on May 9, 1981, in Storm Lake, Iowa. The couple had one dau…