Alan Lorenz remembers working on NASA's spacecraft in Tuesday's Clinton Herald.
As featured on
CLINTON — As NASA's Perseverance rover touched down on Mars last week in search of signs of …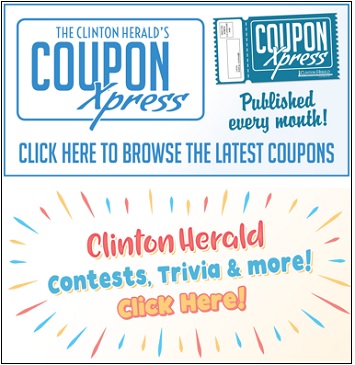 Ron Jurgersen, 89, died Wednesday, March 4, 2021, at Park Vista, Camanche. Visitation 2:00 until 4:00 p.m. Sunday at Schultz Funeral Home, DeWitt with Funeral 10:30 a.m. Monday at Grace Lutheran Church, DeWitt. Complete obituary www.schultzfuneralhomes.com.
CLINTON [mdash] Earl F. Stuedeman, age 92 of Clinton, passed away Monday, March 1, 2021 at his home. In following Earl's wishes, a private graveside service will be held at Oakland Cemetery. The Pape Funeral Home is assisting the family. Earl was born in Clinton on March 10, 1928, the son of…