CLINTON -- An Illinois-based duo is set to expand their state-of-the-art car wash operation into Clinton.
Chris Williams and Kevin Yepsen, the core of Williams And Yepsen Management, LLC, recently unveiled plans to open the Four Seasons Power Wash, utilizing property on the northeast corner of Lincolnway and South 19th Street.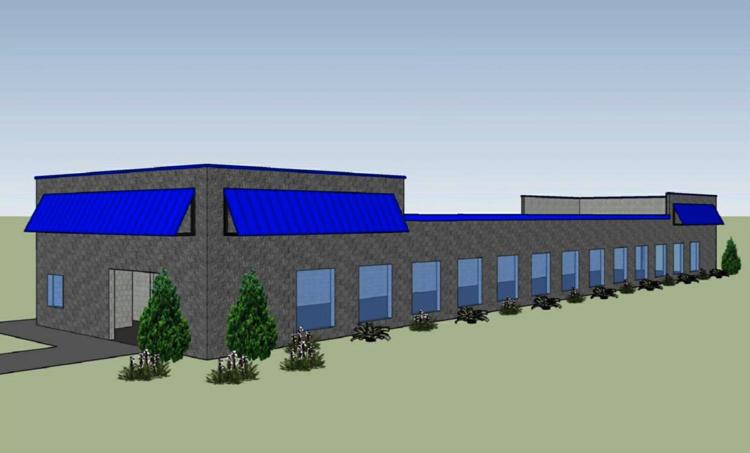 The structure is expected to feature a 150-foot-long car wash, with a 100-foot conveyor belt apparatus to conveniently move customer automobiles through the multi-stage process. Information distributed by the duo says customers should expect "the latest in car wash equipment technology." Williams and Yepsen are currently in the process of constructing a similarly-designed car wash in Sterling, Illinois, and saw an opportunity in Clinton to expand.
"We're looking for communities sort of Clinton's size that can support a wash like this, where there's not a bunch of others in town," Williams said. "That's why we focused on Clinton specifically, was the size of the town."
The project is expected to be completed by the Fourth of July, Yepsen said, with construction set to begin soon and continuing all through the winter. Williams said the project is completely ready to begin construction, with building permits and other planning aspects taken care of. Phalen Steel Construction Company, based in Mendota, Illinois, is the general contractor for the project.
The facility is slated to feature high amounts of natural light and skylights, which Yepsen said is a way of minimizing on the "dark tunnel" effect that some car washes have on apprehensive customers.
With the conveyor belt providing a continuous flow of cars throughout the building, the facility will be able to pass through 100 cars per hour, the group said. A double-lane prepayment station will greet customers first, with drivers able to choose from a number of different price points and wash types. 
From there, the station will funnel down in to one lane as drivers pass through the wash.
On top of aiming to offer the best service possible, the group wants to focus on becoming an active member in the Clinton community as well, they said. Once open, Williams and Yepsen are hoping to make Four Seasons the home of various fundraising opportunities for school and community clubs and organizations.
"When you're younger like that, you see the football team or the cheerleaders or whatever group it is raising money by doing a car wash, or things like that," Williams said. "For me, I always remember those being really fun times with everybody, and it was a great way to make money. So for us, whether it's something at the high school or a church or whatever organization it is, we want them to be able to come to us and organize something."