CLINTON – The first Pangaea International Academy students arrived Wednesday for the 2019-2020 school year.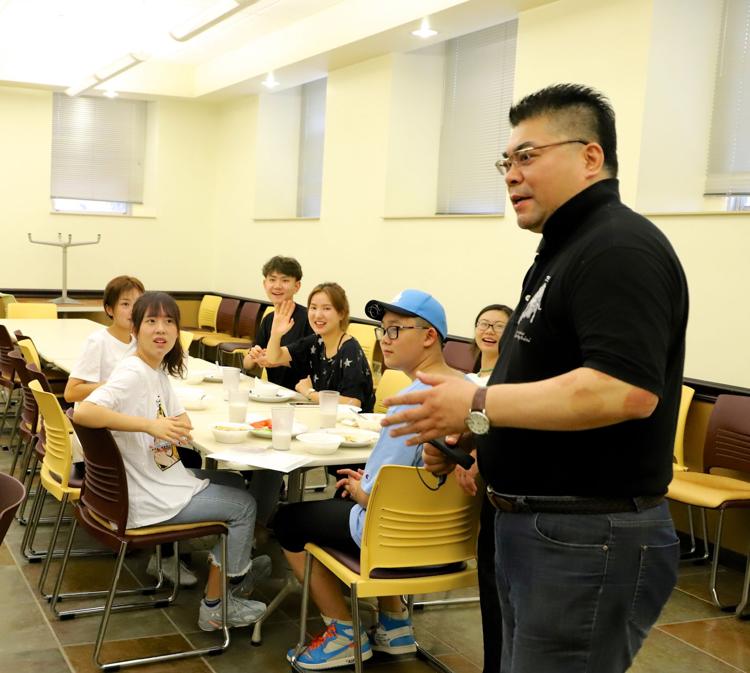 Accompanied by Lingtao Kong, founder of Confucius International Education Group which owns the campus, and Chinese comedian and television star Zhou Libo, students moved in to the dorms at the New Six Arts International Education Park on North Bluff Blvd. in Clinton and prepared for a new school year.
"They just got here last night," said Pangaea board member Brian Clem Wednesday. "Everybody but one is a returning student.
"Seventeen or 18 came last night. Then we've got another batch coming the 27th," Clem said. The second group, about five students, will bring the total to nearly 25 for the year.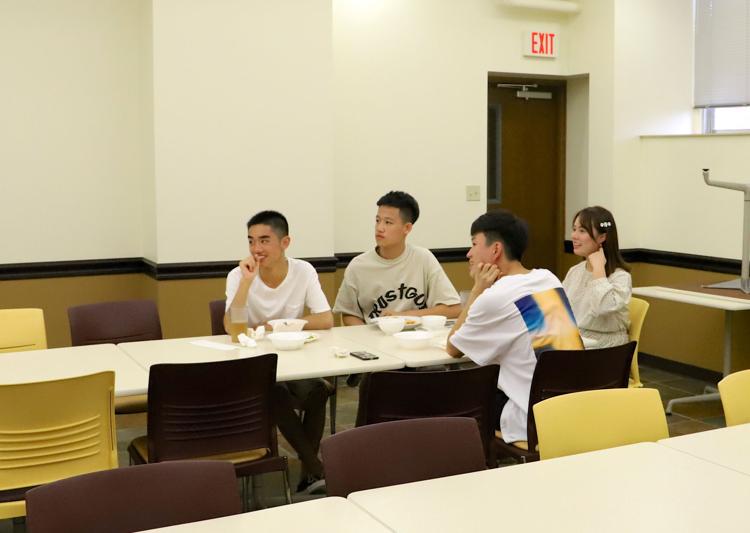 A couple more students are expected later, said Board Member Jenny Dong, but they're still trying to get their papers from the U.S. embassy in China.
Government regulations have caused problems for Pangaea since it formed last year. "It's been a very frustrating thing," said Clem.
Until Pangaea was accredited, it couldn't hold classes, so all of the international students attended Clinton High School last year. No classes were offered at Pangaea's New Six Arts campus.
Now that the school has met government requirements, CHS students and Pangaea students will be able to attend class at New Six Arts, the former Ashford University campus, and utilize the state-of-the-art science labs Ashford invested in before leaving Clinton in 2015.
"The plan right now is just to use the science wing," Clem said.
But last year's Pangaea students won't be allowed to return to CHS or take classes at Pangaea because of a law that allows international students to attend U.S. public schools for only 12 months.
Government officials gave Pangaea different answers as to whether that's 12 instructional months or 12 calendar months, Clem said. And because the Chinese students pay tuition, Pangaea argues that the school should be treated as private, not public. In that case, the students could attend for four years.
"Until last April, all systems were go" for the students to return to CHS, Clem said. But now the Department of Homeland Security and U.S. Immigration and Customs Enforcement are dragging their feet approving Pangaea for the Student and Exchange Visitor Program.
Pangaea received accreditation from the state of Iowa, but has yet to be approved by the federal government, Clem said. Pangaea and Clinton Community School District met with Iowa's U.S. Senators Chuck Grassley and Joni Ernst in an attempt to resolve the issues that are causing delays. Grassley suggested that changing the law may be the only thing left to try.
"We had to make a choice," Clem said. At first officials said the students couldn't return at all. Then they said the students could attend CHS through November. Rather than having the students attend CHS for a couple of months and risk not being approved for additional time, Pangaea opted to have the students attend another private school.
For now, Chinese students who attended CHS last year are living on the Pangaea campus, but they will attend class at Rivermont Collegiate in Bettendorf.
Students were disappointed, Clem said. They loved CHS and have friends there. "They love this project and this town.
"And then, the trade war... has not been helpful," Clem said. Some parents have businesses that have been affected by the tariffs and the don't have the money to send their students to the U.S.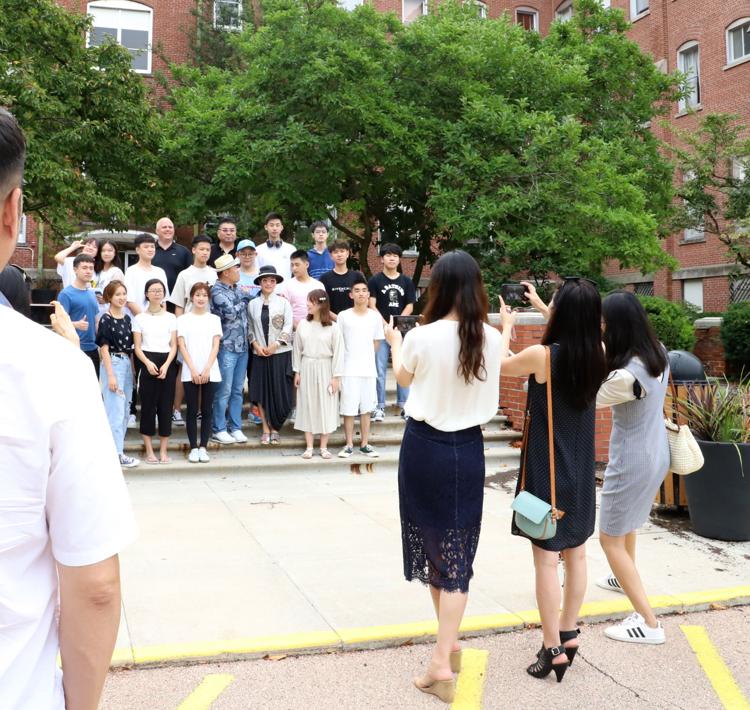 During the spring, the Chinese government issued a travel advisory telling parents that their children would be in danger from school shootings if they went to the U.S., Clem said. The warning came "right in the middle of our recruiting."
Despite the setbacks, students have arrived, and teachers are prepared for another year of international adventure.