Rep. Stefanik speaks out after being elected to GOP leadership
House Republicans voted to elevate Rep. Elise Stefanik to the leadership position of conference chair after ousting Rep. Liz Cheney from the role over her opposition to former President Trump.
TownNews.com Content Exchange
Tags
TownNews.com Content Exchange
As featured on
WASHINGTON — House Republicans elevated Rep. Elise Stefanik to a leadership post Friday, hig…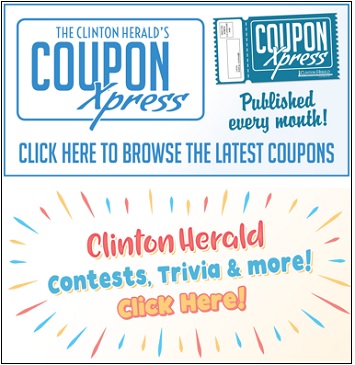 Daryl "Big Motors" Glahn, 85, Charlotte, died June 11th. Services will be held 11:00 AM Tuesday, June 15th at Ascension Lutheran Church Goose Lake. Visitation 3:00 to 7:00 Monday at Ascension Lutheran. See Daryl's obit at www.papefh.com.
Robert Clausen, 65, of Preston passed away June 6, 2021 at home. Funeral arrangements are pending with Lemke Funeral Homes.
Friends and family are invited to celebrate the life of Patsey (Clausen) Farrell (1940-2020) from 1:00-3:00 pm, June 26, at Goose Lake City Park, with a brief memorial program at 2:00. Rain location: Community Center.