The second half was a grind for the Clinton LumberKings, and it meant some players had to make adjustments.
That included shortstop Johnny Adams, who skipper Denny Hocking said took on a quiet leadership role throughout the year.
"Growing up you're playing with guys from the same town, same area," Adams said. "Playing with guys from other countries is tough with a language barrier, and you're playing with guys you don't know from other parts of the country so that can be challenging.
"For me, it's just about going out there and doing what I always do, be the hardest worker and let my actions speak louder than my words."
Although he might not be the loudest voice in the dugout, Adams was consistent throughout the year with his playing. He played 132 games this year, which is the most of anyone on the roster.
In those 132 contests, he only made 22 errors. He also sported a .219 batting average with 11 home runs.
He credits a lot of his growth as a player from Hocking. That can be anywhere from text conversations about laying down a bunt to an extra infield practice after a particularly bad game.
"I've definitely grown a lot," Adams said. "Denny's been a huge help, especially on the defensive side. I pick his brain and learn something new every day."
Hocking's positive management style had been exactly what the Massachusetts native needed in his first full season in the minors.
"It's my first full season in professional baseball and playing 140 games is definitely as hard as it sounds," Adams said. "Being able to learn from Denny has been a huge help for me and is going to help me progress forward as a player and a person.
"I couldn't have asked for a better manager. He's the epitome of what it means to be a player's coach in every sense. I think he's been such a huge part in my growth and development this year."
Adams is one of the few on the roster who has been here from Opening Day to Monday's regular season finale. Clinton finished the first half tied for second, missing the automatic playoff berth because of a tiebreaker.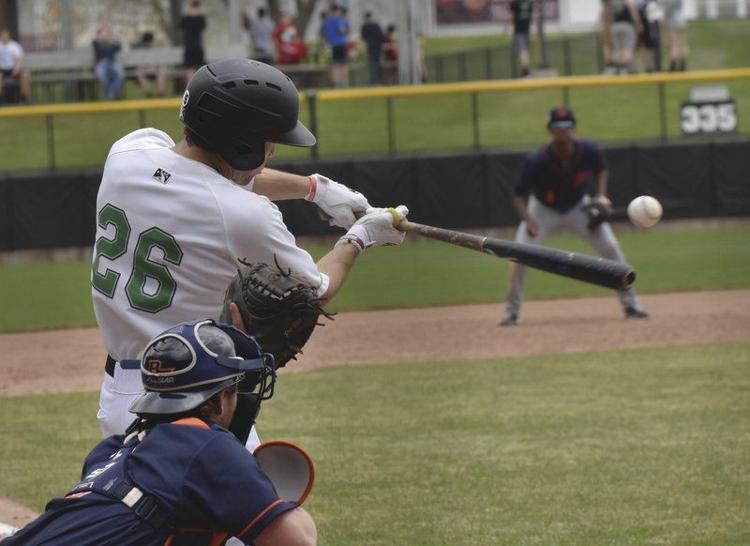 The second half was a different story. Clinton finished 30-39 and in last place in the Midwest League Western Division. Adams said even if the baseball wasn't great, it was still enjoyable.
"Even though the second half hasn't really gone the way we want it to, it's been a pleasure being able to play with these guys," Adams said. "Some guys went up, some guys got traded, but to experience the different personalities and faces and create new relationships has been very enjoyable."
Add in a whole slew of roster moves and staying a leader throughout the five month stay in Clinton was a new experience.
"I think the chemistry can definitely change up but that's just the nature of it," Adams said. "With a lot of moving parts, you're going to see that and that's definitely presented a challenge there in itself. At the end of the day, it's just good to experience new people."
Plus, he got his feet wet in the Seattle organization. He said if could give one piece of advice to someone coming up through the ranks, he would say that they need to remember that it's not as hard as it may seem—it's just the adjustment to a new environment.
"The season is definitely long, you have to be able to handle a lot more adversity here, all the way from the strengths of opponents to the competition," Adams said. "When I went through my ups and down this year, the downs are never as bad as you think they are. Just stay with the process and grind through every at-bat and every pitch."