CLINTON — The Camanche High School baseball team finally showed signs of life in the fourth inning of Tuesday night's non-conference bout with Easton Valley.
A common case of too little, too late.
Class 1A Easton Valley slugged its way past the Indians, riding a 13-hit outburst to snap a three-game losing streak with a 12-8 victory in a three-hour marathon at Ashford University Field.
Camanche cut into a 8-0 deficit with five unearned runs in the fourth frame to murky the game's outcome for the first time since the opening inning. Evan Hall roped a two-RBI single and Mike Delzell added a pinch-hit, run-scoring single to divert some momentum into the third-base dugout.
It did not last long.
The Hawks halted any chance of a Camanche comeback by responding with a four-run fifth inning to swipe an 11-5 advantage — and they never looked back from there.
Hall committed one of his two throwing errors of the game to fuel Easton Valley's rally, as two runners scored on the play before Arik Daniels knocked in a pair to reach a game-high five RBIs in the next at-bat.
P.J. Pucket started on the mound for Camanche, lasting just 2 2/3 innings. The senior allowed five runs (two earned) on four hits and three walks.
Easton Valley wasted little time flexing their offensive firepower, scoring three runs in the first inning on RBIs from Braydin Farrell and Daniels while receiving an unearned tally on Hall's other misplay.
Camanche also found success at the plate, knocking nine hits, but could not mix them into scoring opportunities, as the team stranded runners on second or third base in each of the first three innings and six total.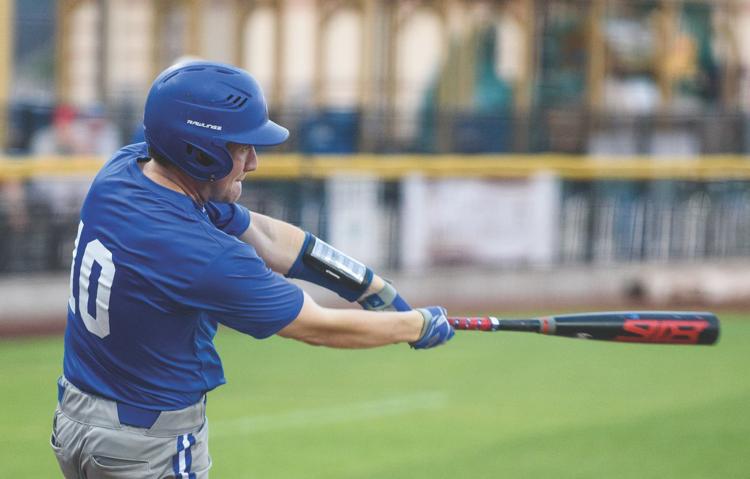 Perhaps the Indians' most valuable chance to remain in contention came in the second inning, which began with three consecutive runners reaching safely and ended in utter confusion.
Mason Kagemann was called for catcher's interference after making contact with Easton Valley catcher Hunter Holdgrater on a Braydin Lodge ground ball, which resulted in both Indians being retired to end the inning.
Reid Hinerichsen made just his second start of the season for the Hawks. The sophomore did not allow an earned run (five unearned) while scattering three hits.
The game featured cringeworthy defense on both sides, as Easton Valley committed five errors and Camanche pitched in three of its own.
Mason Byrns led the Camanche offense with three sharply-struck hits, including a double. Caleb Delzell, Kyle DeWeerdt and Hall each contributed two hits.
Easton Valley boasted a trio of hitters with at least three hits in Trevor Strait, Daniels and Farrell.
Both teams return to action Thursday, as Camanche (5-7) travels to take on Mid-Prairie while Easton Valley (7-12) hosts Central City in a doubleheader.