After going 2-for-2 on runner-up finishes at the 2019 State Bowling Tournament, Camanche head coach Jay Garvey received even more: the Class 2A Coach of the Year.
"This is a huge deal," Garvey said.
He got to see the new hardware at the bowling banquet at Imperial Lanes on Monday night, where both teams gathered to celebrate what they accomplished this season.
Both the boys and girls rolled their way to a phenomenal 2018-2019 season, although it wasn't always a certainty. For the girls, they weren't even sure they would have a team for a bit.
"At the beginning of the season we weren't even sure if we had a team but when we had a meeting at the school we had all kinds of people show up. It was fantastic," Garvey said. "For once the entire girls team got along together all year long."
On the boys' side, it was also unclear how the roster was going to shake out.
"We had a lot of questions," Garvey said. "We didn't know who was coming out, who wasn't coming out. They bowled great at the beginning of the year, took a dive, and slowly worked their way back up."
It all panned out. The Indians swept the district titles in Cedar Rapids then both finished second in the state. Garvey certainly has had a nice run with Camanche, even having a year with two state champions. A year like this isn't taken for granted, though.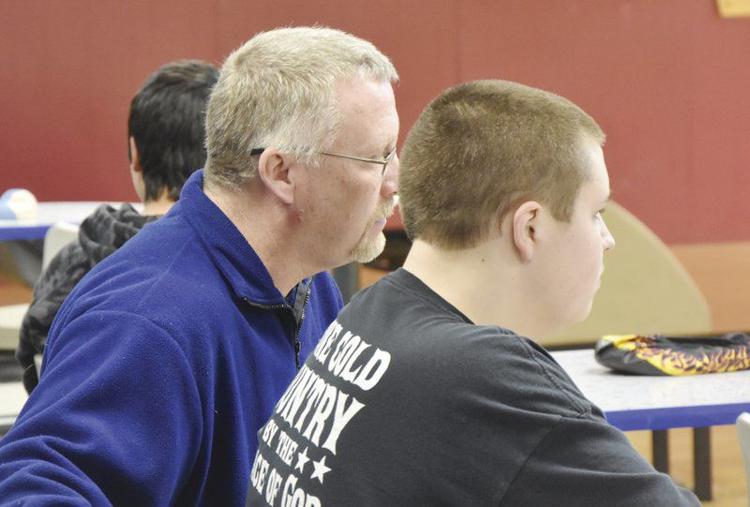 "They got along good together. It was a true team for the most part and didn't have many issues. It made it much easier."
Garvey, along with assistant Brad Weber, have a definite style.
"A little conservative, a little laid back," Garvey said. "We don't yell very much. We just try to teach, do drills, make them understand situations and make their bowling mentality stronger so they understand the game.
"Early in the season, it's the technical stuff. Later in the season, it's the mental stuff, try to straighten them out."
Part of that is that they have been around for a while. The consistency of their presence in the athletes' lives has formed a connection between the coaches and the teams that help them lead. Garvey, the former owner of Imperial Lanes, and Weber have seen the kids evolve as bowlers.
"He's been around us since we were growing up, in all the leagues," senior Dalton Weber said about Garvey. "He's been coaching a long time, watching bowlers, and he picks up on a lot of things that he passes on to me."
With all his accolades and successes on the state level, Garvey still takes a simple pleasure out of being the coach of the Indians. He enjoys seeing the bowlers grow as athletes and get to experience years like this. They are state runner-ups, and that is something they will not forget.
"Watching the kids succeed … when they bowl good and stuff like this happens at the end of the year, that's the favorite part."