PROPHETSTOWN – Mike Menchaca had to hold back tears as the emotion from his team's improbable upset victory began to settle in 15 minutes after the final buzzer.
No. 8-seeded Fulton defeated No. 2 Bureau Valley 64-52 in the semifinal round of the Prophetstown regional Wednesday night, turning in its most polished effort of the season to clinch a spot in Friday's championship game.
Menchaca had just witnessed the epitome of a team victory, as it seemed like every player on the roster contributed in some way or another, whether it be a crucial 3-pointer, forced jump ball or well-timed rebound.
But, unlike many others in the gymnasium, he wasn't surprised at the outcome. Menchaca has reinforced his belief in the team's previously untapped potential throughout a tumultuous season that included a sour 1-10 stretch.
He simply always believed. And on Wednesday night, the Steamers proved him correct. At the most opportune time, no less.
"We talk about our inner circle, we don't care about records or other outside things," Menchaca said. "We care what we are doing in practice and in the locker room and knew that it would pay off in the long run and we just had to stay focused."
Rylee Leitzen, the team's lone senior, broke out of a long-distance slump in a major way, sinking four 3-pointers to deliver a game-high 19 points and extend her high school playing career at least one more game.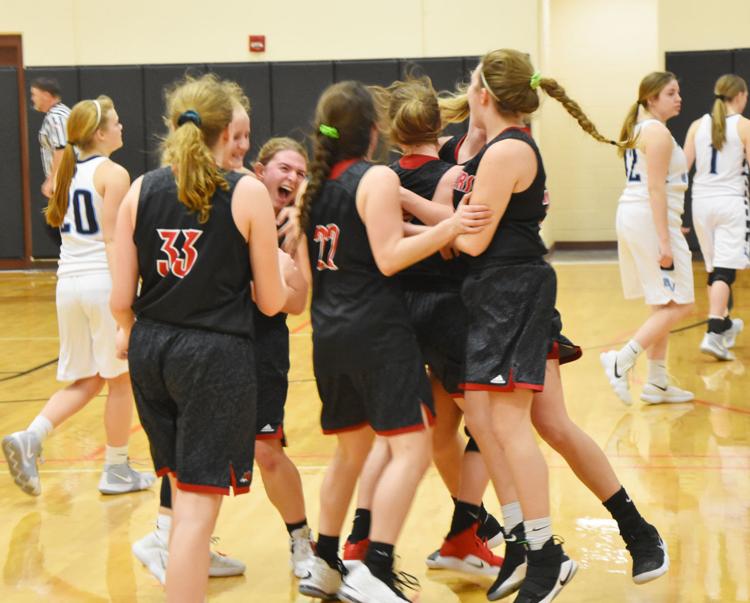 Leitzen missed her first two 3-pointers of the game but remained confident in her shot, especially in a pivotal third quarter in which she sunk a pair from long-distance, including a long ball that gave Fulton a 45-33 lead with 2:40 left in the period.
"Our plan was to get the ball inside and out and our posts are a big part in that," Leitzen said. "We just got those kick outs because my girl [defender] kept going down to help in the post... I just kept shooting and it felt good tonight."
After a slow start to the contest – the teams combined to shoot 2 of 13 in the first four minutes – the Three Rivers Athletic Conference foes began to exchange blows.
Bureau Valley closed out the sloppy first quarter on a 9-4 run to take an 18-13 lead after the first eight minutes. Fulton struck back in the second, with 3's from Leitzen and Macy Puckett on consecutive possessions providing the Steamers with a much-needed spark.
Fulton and Bureau Valley were tied 28-28 at the intermission.
The Steamers came out of the locker room on a mission, ambushing Bureau Valley with a 9-3 run to open the half before Leitzen's 3-pointer gave Fulton a 12-point lead that it never surrendered.
A free-throw montage ensued in the fourth quarter, with the teams combining for 23 of the game's whopping 57 free attempts in the final eight minutes alone. Bureau Valley trimmed the lead to six points with under two minutes left, but the Steamers didn't budge.
Those are the moments where Menchaca's newly-installed "fight meter" kicks in, prompting his players to crank up the intensity in all phases of the game.
"We knew we had to keep the offensive and defensive intensity up," Leitzen said. "We just wanted to win this game really bad... this is the first time in my four years that we have been in the championship game."
Emily Schipper followed up Monday night's 15-point effort with 18 points to join Leitzen as the other Steamer in double digits. Kearston Norman and Kylee Sweenie both added eight points and Menchaca praised the contributions put forth from role players like Kylie Collachia, Ally Reed and Puckett.
Fulton will play Sherrard for the regional title at 7 p.m. Friday at Prophetstown Middle School. The Tigers defeated the Steamers in both their meetings this season by 12 and 13 points, respectively.