CLINTON – The 2018 volleyball season for the Gateway area was, like many of its predecessors, a mixed bag. The past three months revealed plenty of successes for area teams and individuals to balance season-long consistency issues that bogged down others.
With the season concluding just over a week ago, the wounds of defeat are still relatively fresh but likely entering the healing stage, especially inside the locker rooms of Clinton and Camanche, who both fell a match short of the state tournament.
As basketball looms in the near future – Camanche plays a varsity scrimmage on Saturday – the time to turn the page on an exciting volleyball campaign is now, as many volleyballers have already traded in spandex for long nylon shorts.
But not without one last over-the-shoulder glance at the season.
Clinton River Queens (27-11, 7-2 Mississippi Athletic Conference)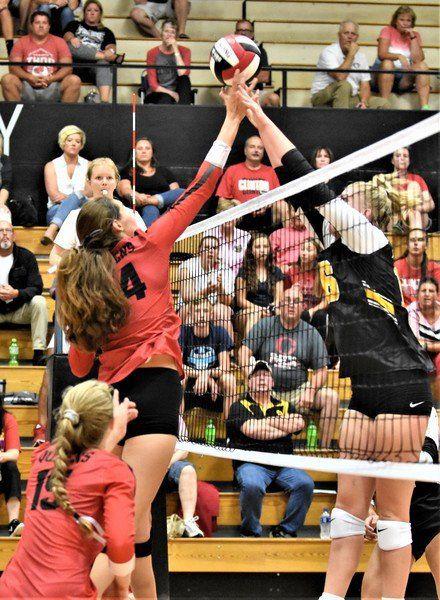 They said it 
"We're really excited about our senior class. It's their time. They've been very dedicated, they've been very committed and they're excited to get started this weekend and into next week," Clinton coach Micah Cewe on Aug. 26.
Closing remarks 
"We talked about earning it all year, earning every single point. We did that at times tonight, but we needed to stay more consistent," Cewe following Regional final loss to Dubuque Wahlert on Oct. 30.
Lasting memory
This season provided a myriad of memories for the aforementioned star-studded senior cast, including a raucous "pink-out" Senior Night in late September and an impressive 5-1 weekend in a talented field at the Bettendorf Invite on Oct. 6, where the River Queens ousted state qualifier (5A) Ankeny in a third-set tiebreaker.
But those moments pale in comparison to a five-set, thrilling victory over MAC co-champion Pleasant Valley on Sept. 18, serving as the Bulldogs' lone loss in league play while bolstering the River Queens' resume for IGHSAU poll voters.
However, the most memorable victory of the season unfurled in the Regional semifinal Oct. 23, when Clinton edged MAC foe North Scott by the minimum two points in an epic fifth set, as senior Haley Dash dramatically willed an ace over the net to win 24-26, 25-20, 25-15, 13-25, 15-13 and book a trip to the finals.
Individual spotlight
Last Monday's loss marked the end of several River Queens' prep careers, including Tubbs, who was named MAC Player of the Year last week. Brooke Mulholland (second-team), Dash (second-team) are also slated to graduate in May.
Camanche Indians (28-7, 7-2 River Valley Conference)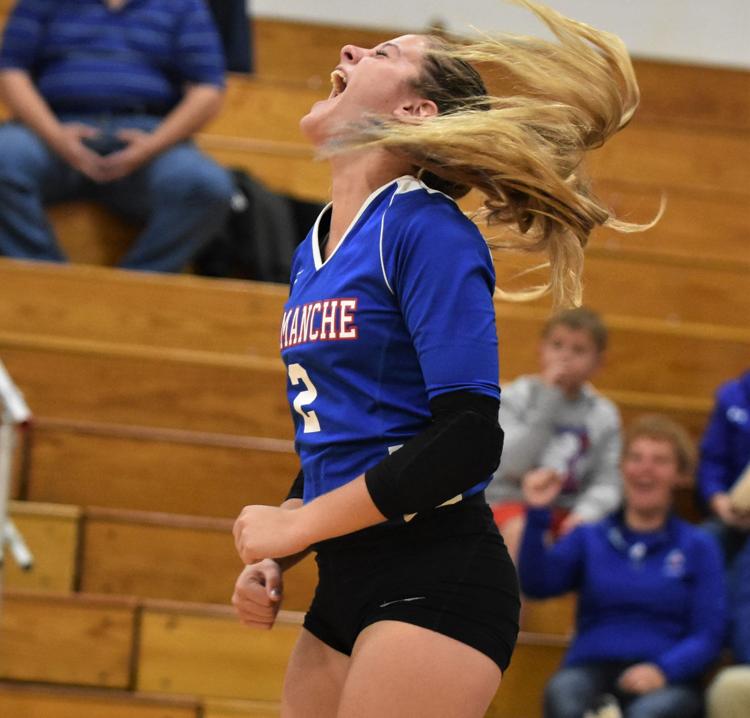 They said it 
"We are a very experienced team and play with a lot of heart. The girls believe they are capable of winning every match and it shows when they are on the court," Camanche coach Heather Clark (Aug. 17).
Closing remarks
"It was a great season and they can't hang their heads... We had records beaten and new girls on the leaderboards. We played some really good volleyball and these girls should not be ashamed of anything," Clark following Regional final loss to New Hampton on Oct. 30.
Lasting memory
In league play, the Indians made quick work of most of their opponents, sweeping RVC teams five times while also recording a pair of 3-1 victories. The most shining moment of Camanche's season came in a highly anticipated postseason showdown with Anamosa on Oct. 20.
Did the Raiders not hold up their end, or were the Indians simply too much to handle in their efforts of avenging one of just two league losses this season? Camanche utterly dominated the Raiders 25-10, 25-15, 25-12, skating to Cedar Rapids for a Regional final matchup.
Individual spotlight
All five Camanche seniors – Camaryn Carstensen, Sarah Osaro, Hanna Nissen, Natalie Goble and Parson – deserve ample credit and recognition for their contributions not only this season, but the past ones, as well.
Parson recorded 1,000-plus kills in her four-year career, finishing with a Class 3A-leading 442 kills in 2018. Nissen became the program leader in assists while also eclipsing 2,000 career assists earlier this season.
Northeast Rebels (2-30, 1-8 River Valley Conference)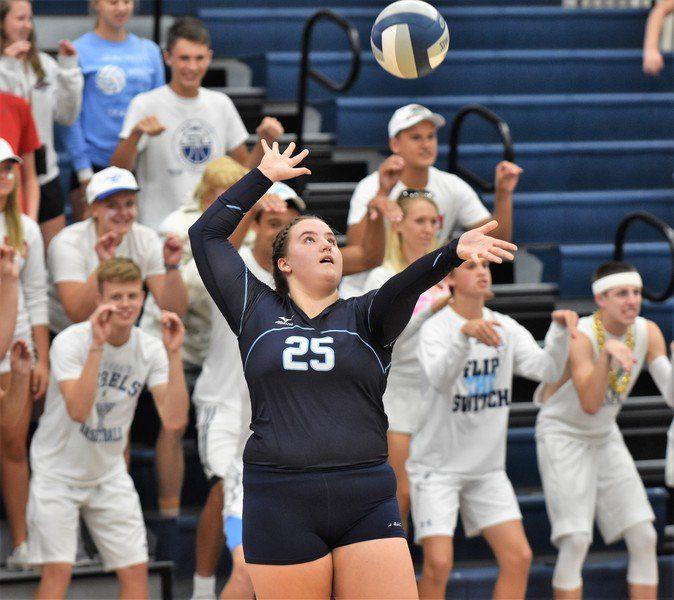 They said it 
"Northeast volleyball this year is going to be a season of building and learning... I only have two players who have had true varsity experience," Northeast coach Aubree Tanzillo (Aug. 20).
Closing remarks
"We reflected as a team and understand that lacking experience at a high level could be reasons we didn't pull through in the end. We are looking for more opportunities to play in the off season to continue to build game confidence. This team had heart and was willing to work to continue to grow. As a coach I couldn't ask for more," Tanzillo on Nov. 7. 
Lasting memory
This is an easy choice. Northeast pulled off one of the most improbable victories in the area this season, storming back from a 2-0 deficit to beat Monticello in five sets on Sept. 6 in Goose Lake.
The Rebels dropped the opening two sets by commanding scores of 13-25 and 11-25 before unleashing a full-circle comeback that included a 25-22 and 25-7 victory to force a tiebreaker, which Tanzillo's bunch took 16-14 for a stylish first win of the season.
Individual spotlight
At the net, Northeast did not have the one or two players whose skills demand the ball in scoring situations, as the team instead relied on hitters by committee, as senior Morgan Hines led the team with 71 kills while five others recorded at least 30.
Fulton Steamers (17-20, 5-5 Three Rivers Athletic Conference)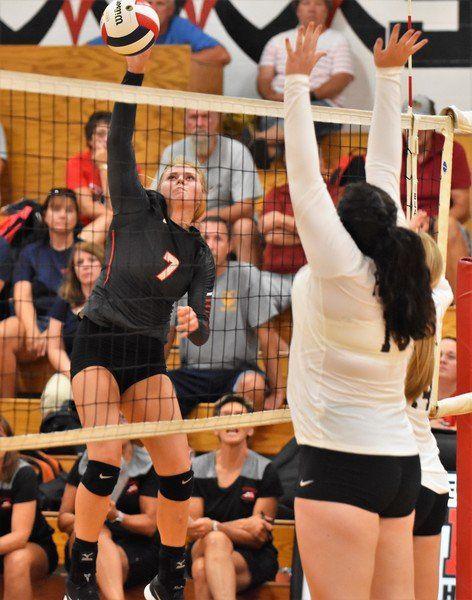 They said it 
"That regional title, we've had it lots of times and we want to get that back. When we talk about our season, we talk about postseason from day one. That's always a conversation we have," Fulton coach Stacy Germann (Aug. 20).
Closing remarks
"It was a big roller coaster ride for us... We had moments of absolute greatness so we knew it was in there, but we would just be inconsistent," Germann following Fulton's Regional final loss to Galena on Oct. 25.
Lasting memory
As Germann said following the defeat to Galena, the Steamers' season was a roller coaster. Fulton would win a game, then lose the next two, or win two and lose the third. Simply put, it seemed as if the Steamers could never find the consistent groove to rattle off a winning streak to garner much-needed momentum.
Highlights of 2018 for Fulton include a loss (yes, a loss) to Newman and a tight-knit win over conference foe Rockridge. The Steamers took Newman, a top-ranked team in the state all season, to three chest-pounding sets back on Oct. 12 before eventually falling 25-17 in the third set.
On Sept. 11, Fulton downed Rockridge, who finished 7-3 in league play, in just two sets, relying on a combined 21 kills from Daekota Knott and Emily Schippers to stage the upset in front of a noisy home crowd.
Individual spotlight
Knott and Schipper, the Steamers' leading duo at the net, led the Steamers throughout the season, as Knott introduced revamped hitting skills to the tune of 161 kills while Schipper led the team for the third straight season with 270 of her own.
Germann also deserves a tip of the cap, as the 24-year coaching veteran steered a up-and-down team to the Regional title match, where FHS had a genuine shot to commandeer an upset if it weren't for a pair of untimely runs allowed to Galena.