2019 certainly wasn't boring when it came to local sports.
Historic qualifiers, title races, conference champs, local rivalries and state place winners littered every season on this side of both Iowa and Illinois.
Here are just a few highlights from 2019 to look back on.
Boys basketball
You can't look back on 2019 and not look at the historic state run made by the Prince of Peace boys basketball team.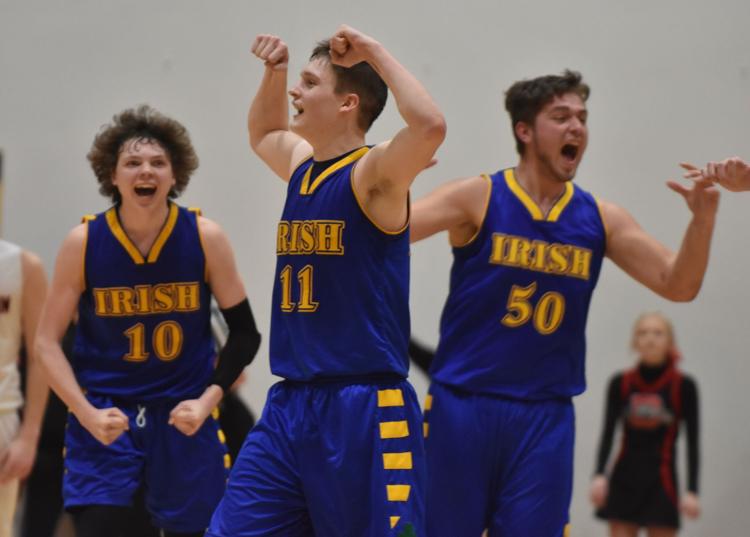 The Irish punched their ticket to the Class 3A state tournament with a 63-60 win over Dunkerton last February, putting their first team in Wells Fargo Arena in 25 years.
"To do this for coach and for the first time in 25 years to get back there, that's the best feeling," senior Patrick Mulholland said at the time. "I'm so proud of this team, they worked so hard. This isn't just for us individually, though. This is for Clinton."
They certainly weren't the only team with big story lines in 2019, though. In fact, the Tri-Rivers Conference dominated this side of Iowa, including the Easton Valley River Hawks. Along with Prince of Peace, both Alburnett and North Linn were in the state tournament in 2019, while other teams fell narrowly short.
The River Hawks had a stellar campaign in 2019, falling narrowly to Prince of Peace in the district final. They return nearly everyone.
Not to mention in Class 2A, Camanche went on an impressive 4-loss streak, ending in an upset loss to Iowa City Regina in the substate game. The Indians return with a slew of talent, including Clinton-transfer LJ Henderson.
Wrestling
There were some big newcomers and some seasoned veterans littering the end of the 2019 season, and a lot of them are back.
Camanche had the biggest storyline of them all. The team, led by an experienced group of seniors, qualified for the team duals for the first time in decades where they fell to a ranked opponent.
At the state tournament, freshman Eric Kinkaid turned heads by knocking off Kayden Kauzlarich to open the tournament. The 126-pound freshman performed in the crazy environment for the 4-2 decision, eventually leading him to a fourth place finish.
"It was pretty crazy," Kinkaid said. "So much going on that it is overwhelming but fun at the same time."
Camanche's Baylor Crigger also made the podium, notching a third place victory to cap off his senior year.
Keaton Zeimet took home the bronze as well for Central DeWitt at 106-pounds. He came in as the No. 1 seed in his weight class ans took home the hardware as a sophomore.
"It is the next line in becoming a state champion," Zeimet said. "You just have to move on to the next match and look back and see what you need to improve on and keep going."
Capping off the wrestling season was Eli Pannell. He took his undefeated senior record to the mats and came home with a state championship.
"He's a pinner," head coach Chris Grant said about Pannell. "He just pinned his way through state."
Boys track
Camanche and Northeast boys broke out near the ends of their seasons, giving them chances to thrill at the Blue Oval.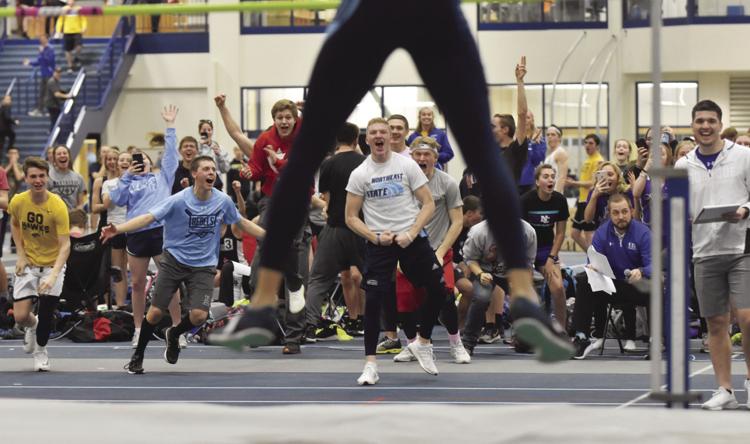 One of the most thrilling events to watch all year was senior Braeden Hoyer in the high jump. Hoyer, who had cleared 6-09 previously in the year, couldn't hit it at the state meet thanks to come questionable weather and ended as the state runner up.
The rain was pouring as Hoyer was attempting his jumps, creating puddles at the base of the mat.
"It's great to get second place at the state meet," Hoyer said. "I do wish I had gotten first, I wish I would have jumped better. It is what it is. I'm happy with second place."
The Camanche Indians came in with some of the top ranked times in the state, also leaving with some hardware. However, they dealt with more and more injury as the meet went on, not hitting their times quite like they wanted to.
Blake Hardison ran the 400-meter hurdles in the pouring rain as well, never really hitting his stride and finishing seventh.
Grant Rickertsen finished fourth in the same event, coming in without a ranking. Rickertsen also impressed with a qualifying run in the 100-meter hurdles, sending him to an automatic top-8 finish.
The Indians also placed in a number of relays, as did the Rebels.
Clinton also made strides, sending a group to Des Moines. That included David Johnson and Ulysses Patterson in the 400 meter dash and a relay.
Prince of Peace's Hansi Hudson qualified for the Irish as well.
On the Illinois side, Morrison came home with a fourth place finish as a team, impressing with one of the smallest teams in Class 1A. 
"It makes you hungry because you're just so close," head coach Tim Duncan said. "But if you could tell me we could come be fourth every year, I'd be OK to take that. I'm still very proud of the team, they did a great job."
They came away with a state championship in the 4x800 relay, finishing second in two other events. 
Bowling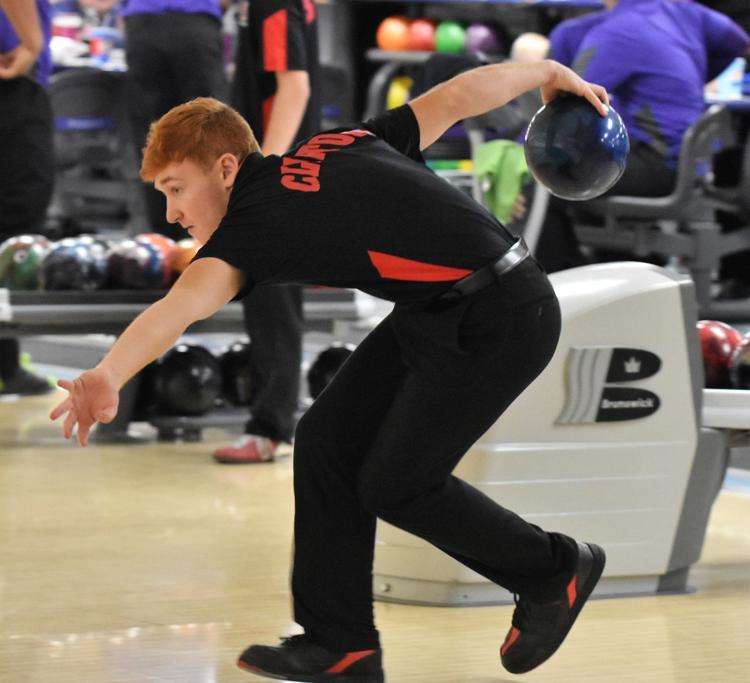 There was plenty to be excited about this bowling season from all our area schools.
2019 saw the Camanche boys and girls, the Clinton boys and girls and the Central DeWitt boys all advance to the Iowa High School State Bowling Championships.
To top it all off, Camanche came home with two runner-up team titles, earning head coach Jay Garvey Class 2A Coach of the Year honors.
Girls track
A freshman highlighted the girls track season in Iowa, while a Wisconsin-recruit continued her career dominance on the Illinois side.
Ellie Rickertsen impressed in the hurdle events her freshman year. After making a splash at the Drake Relays, she came back in May and took home two medals at state.
She placed third in both the 100 and 400-meter hurdles.
Northeast qualified a slew of runners for the meet, many returning once again. That includes thrower Claire Abbott, sprinters Alexis Ehlers and Neveah Hildebrandt, and middle distance runners like Madison Tarr and Miya Messerich.
Clinton sent two field events to participate: Grace Tubbs in the high jump and Kimberly Powell in the shot put. Powell is back for her senior campaign after her first trip to the Blue Oval.
"I love competing with these girls," Powell said. "Even to be up here, at state, with these girls and look at all these girls throwing. I'm happy I get to compete and that I'm out here doing this."
Camanche long jumper Emy Seeser qualifier for the second year as well. Prince of Peace freshman Kaelyn Goodsman also ran at state.
Meanwhile, Fulton was led by a senior trio at state it brought home some hardware for the Steamers. 
Chloe Lindeman, a Wisconsin-commit, nabbed her second outdoor state title in as many years. She easily made the best throw of the day on Saturday in the finals, throwing 47-09.25, beating the runner up by 3.5 feet.
"I love showing that Class 1A is pushing boundaries of what athletes can offer," Lindeman said. "I was very motivated on my last throw."
Daekota Knott got her first outdoor state title. She was a runner-up last year, losing only to Danielle Taets of Orion. She went up against Taets again this year.
"It was so exciting, I was so ecstatic," Knott said. "When I jumped my 38-00 I hoped it would carry me through to the end, and when I heard I couldn't stop smiling."
The biggest surprise of the weekend came from the 4x100 relay. The group surprised at the sectional meet by qualifying for state after running together for the first time at sectionals.
The quartet then qualified for the finals. To top it off, they ran a 49.90 to set a new state record and to take the runner-up spot in Class 1A.
Tennis
The Clinton girls kept a wonderful habit going, qualifying for state once again as a team.
The Queens were 7-1 in duals, finishing in the IGHSAU state quaterfinals in Iowa City.
"They held their own destiny in their own hands," head coach Cindy Rasche said after the Queens took down Dubuque hempstead 5-4 in a marathon affair to book their trip to Iowa City for the quarterfinals.
Two doubles teams (Kaylee Camp and Abby Struble, Kylie Housenga and Makenzie Lange) also made it to individual state appearances.
Mason Holstein and Dylan Determan put up a valiant fight after an impressive season, but fell short of qualifying.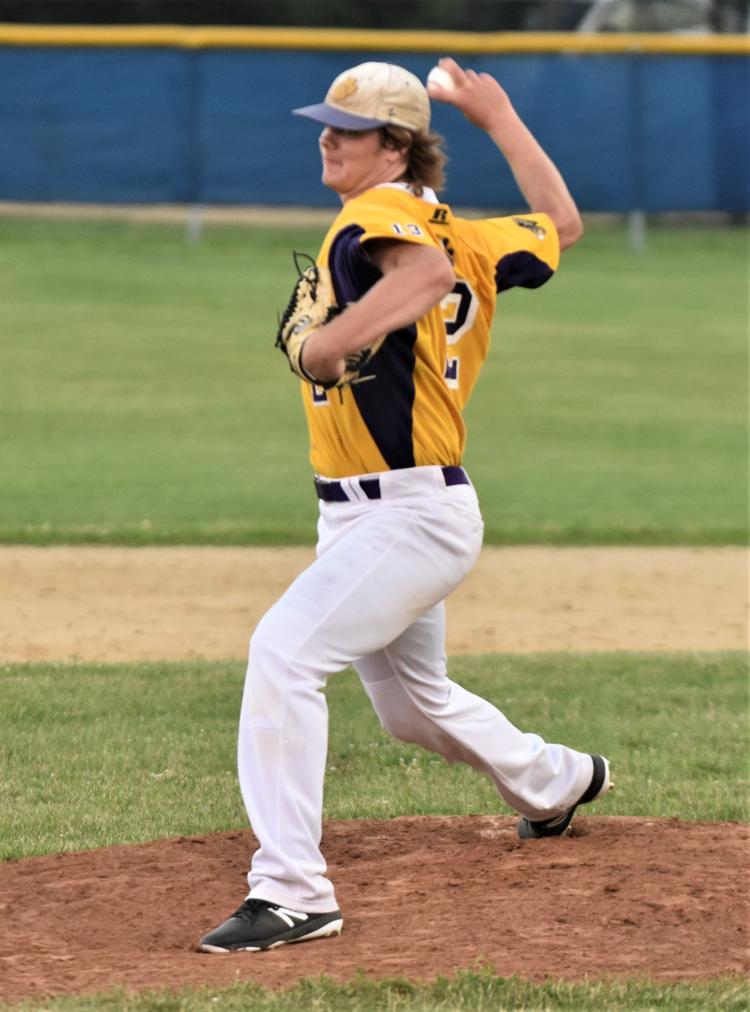 Baseball
There were plenty of baseball teams with successful seasons this year, but the best postseason success came from Central DeWitt.
The Sabers captured a state-runner up trophy to add to their collextion in 2019, sealing the best finish in the program's history.
After winning their first 25 games, the Sabers clinched their first ever conference title in front of their home crowd, sweeping Clear Creek-Amana.
Camanche also turned in an impressive season and postseason run, but fell in their final postseason game. With three outs left the Indians looked like they were going to clinch a trip to state before a series of offense from West Branch sent them packing.
"They have done a heck of a job this season," head coach Darryl Cochran said. "The way they grinded, worked at-bats and busted their butts at practice… I have nothing but great things to say. I just appreciate coaching kids like this."
LumberKings
The LumberKings thrilled the local fanbase for their 2019 campaign, ending in the Midwest League Championship Series before falling at home.
"I think any time you can bring a championship anywhere is huge," manager Mike Jacobs said. "I am happy four our group, the organization and the city of Clinton and I hope we are bringing excitement to the city.
Golf
The Fulton Steamers were the talk of the town during the fall season, impressing from the beginning to the end on the greens.
The Steamers didn't lose a round of golf as a team until late in the year, knocking off opponents left and right. That included handing Riverdale their first conference loss in five years.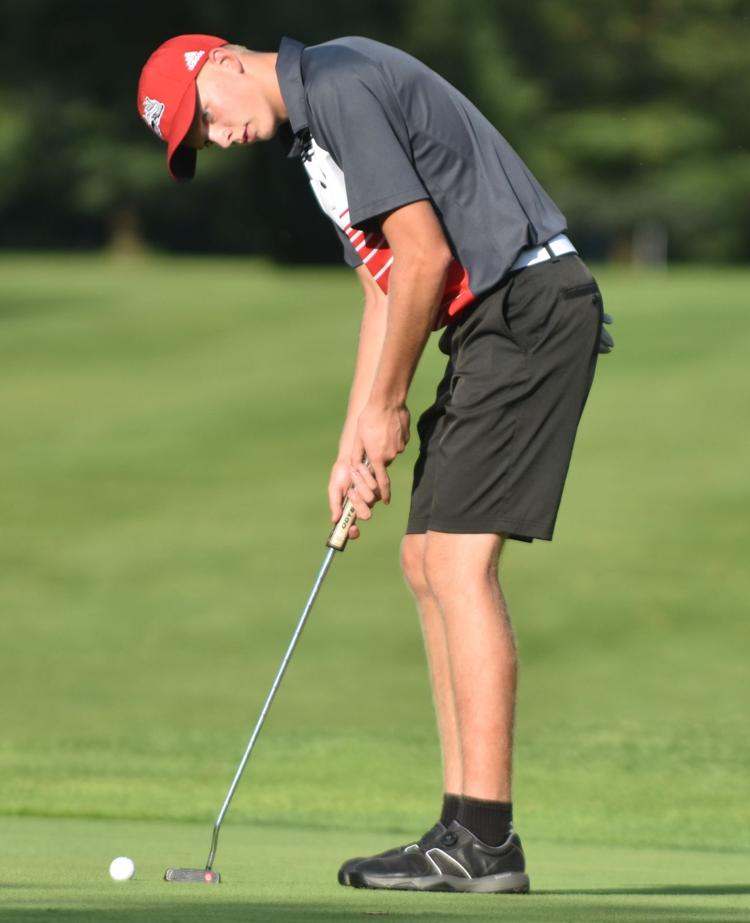 "I knew at the beginning of the year we had the potential," Head coach Kevin Ver Hoeven said. "This was always on our radar but we dipped in the middle of the year. When we came back at regionals with a really good back nine I felt confident. I always knew it was in them, it was just a matter of putting it together."
The end it all, the became regional champions and then sent their team to state for just the second time in school history, the last team heading there in 1982.
"Like Coach has been saying all season, leave your footprint, leave a legacy," freshman Landon Meyers said. "I think we have."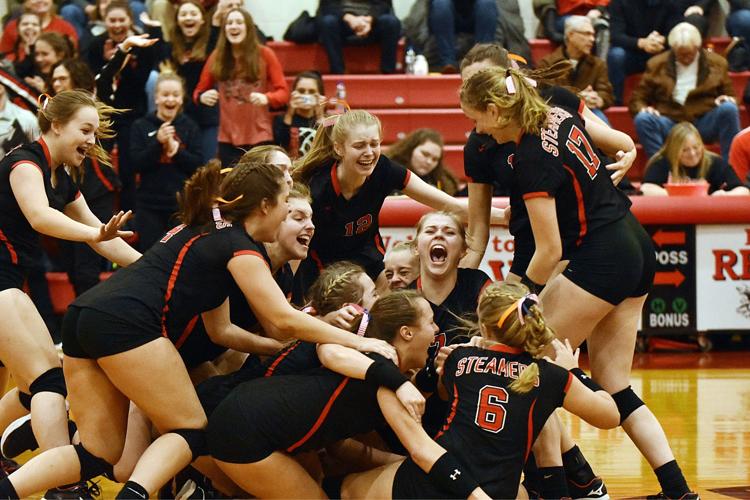 Volleyball
For the second straight year, the Clinton River Queens made it to the sub-state game before falling just short of the state tournament.
This time around, it was a little more surprising.
Despite losing most of their starting lineup the year before and coming out with a 'losing' record, the River Queens hit their stride near the end of the season. It got them a middle of the pack finish in the Mississippi Athletic Conference and a trip to sub-state once again.
The Fulton Steamers also added to their trophy case, winning the regional title in Earlville.
Girls swimming
The Morrison Fillies program is known for success, and they showed that this year in the pool.
The Fillies splashed their way around local competition, swimming against some of the biggest programs in the state and keeping up.
Although they ended just short of state, they gathered plenty of accolades and milestones along the way.
The Fillies won every dual they swam in (Clinton, Freeport), and won two of their three triangular meets.
Not only that, but Morrison took home the title in two invitationals this year, including the Sprint Invite at UTHS.
Football
There were some exciting seasons, big playoff runs and huge milestones for football programs across Eastern Iowa and Western Illinois, Easton Valley and Morrison leading the charge in our area.
After riding out the first part of the seaso undefeated before losing to Turkey Valley, Easton Valley rolled in teh first round of the playoffs. That sent them to No. 1 team in the state, Don Bosco.
The Dons overwhelmed the River Hawks 67-28 to move on to their eventual state title, while the River Hawks fell in the 8-player quarterfinals.
The Morrison Mustangs also started their season undefeated, and stayed that way until the very last game.
In their 11-1 season, they allowed just 70 points scored against them.
"I'm proud of how much we came together as a team," senior Ryan Kennedy said earlier this season. "We're always going to have memories out here and it's going to be so much fun to look back on."
Cross country
What ended up being one of the most thrilling sports of the fall season had a lot of expectations coming in. Area teams like Camanche and Northeast were returning plenty of talent and it ended with a local state champion.
In the highly anticipated Class 2A division, Camanche's Dylan Darsidan faced off against Tipton's Caleb Schumaker and Bellevue's Brady Griebel for the No. 1 spot, opponents who have been jockeying for that spot all season.
Darsidan, who started behind the leading pack, broke away from Bellevue's Griebel on the final straight away, a lone fist pump signifying his state title. He won the event in 16:02.
"It felt amazing," Darsidan said. "It was one of the best races I've had. I got myself in the position I wanted and it felt great."
Northeast's Andrew Hilgendorf also got to take home some hardware as a senior, placing 12th in the same Class 2A race.
"There was a rush of join, happiness and disbelief going through my mind knowing that all my hard work had finally paid off," Hilgendorf said.
Watch for the 2020 outlook coming later this week in the Clinton Herald Sports section. Also look for a gallery at photos.clintonherald.com later this week with a 2019 Review in Photos.