The front page for March 9, 2019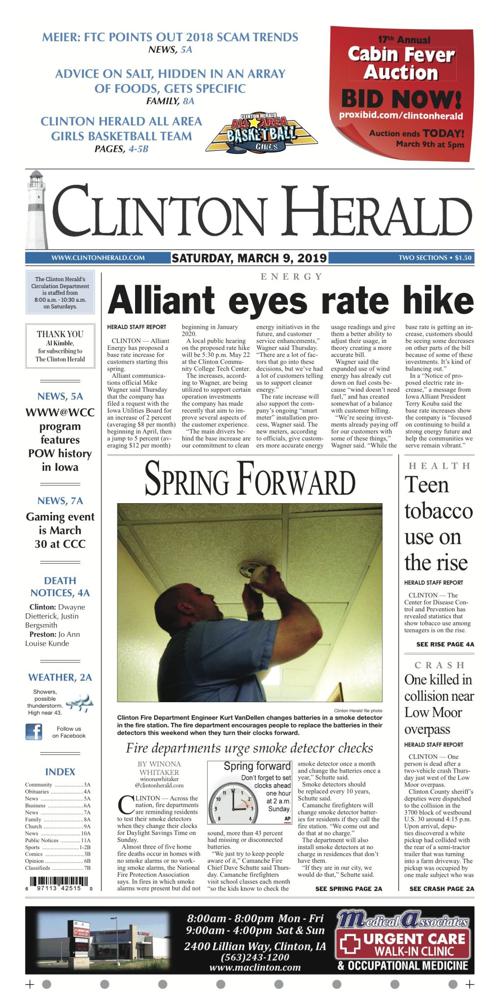 As featured on
Articles appearing on the front page of the March 9, 2019 edition of The Clinton Herald.
Clara Nelson, 97, died Wednesday, April 17, 2019, at Genesis-East, Davenport. Visitation will be from 9:30 until the service at 11:00 a.m. Saturday at United Methodist Church, DeWitt. A complete obituary is available at www.schultzfuneralhomes.com.
Gary A. Robles, Jr. age 38 of Clinton, passed away Tuesday April 16, 2019 at Mercy One Medical Center, Clinton. Arrangements pending at the Pape Funeral Home.