The front page for May 23, 2019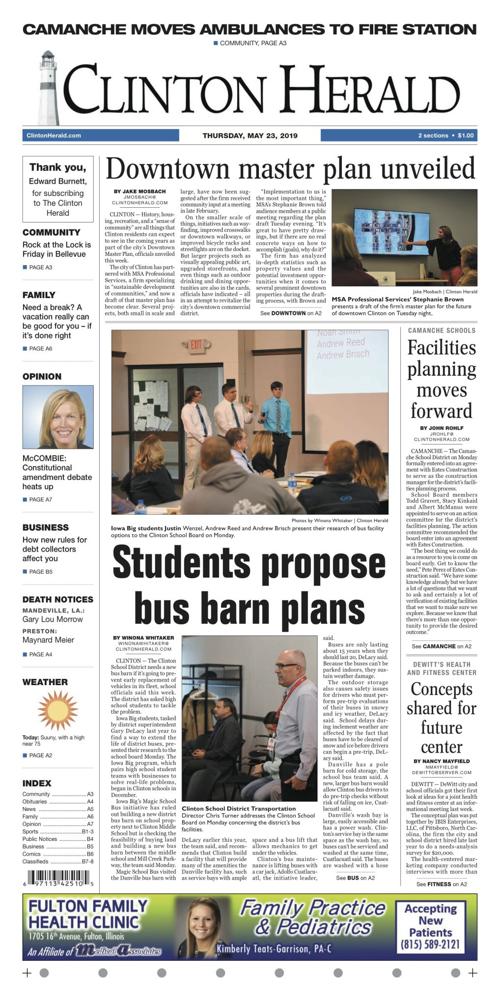 As featured on
Articles appearing on the front page of the May 23, 2019 edition of The Clinton Herald.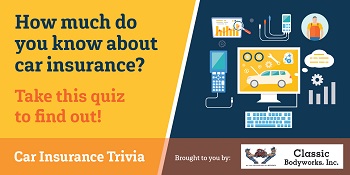 ">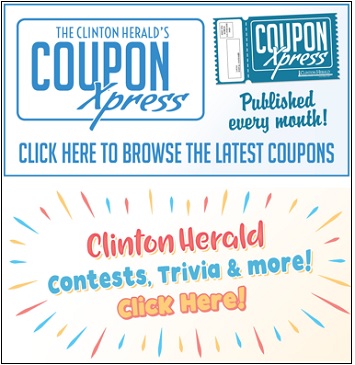 Martin "Marty" Plaude, 78, Park Rapids, Minn., died Saturday, Sept. 28. Services: 11 a.m. Saturday, October 19, 2019 at Calvary Lutheran Church in Park Rapids, MN. ceasefuneralhome.com.
Karl J. Mickelson age 85 of Clinton, died Thursday Oct. 10, 2019 at his home. Cremation rites have been accorded. There will be no visitation or services. The Pape Funeral Home is assisting the family.