The front page for May 15, 2019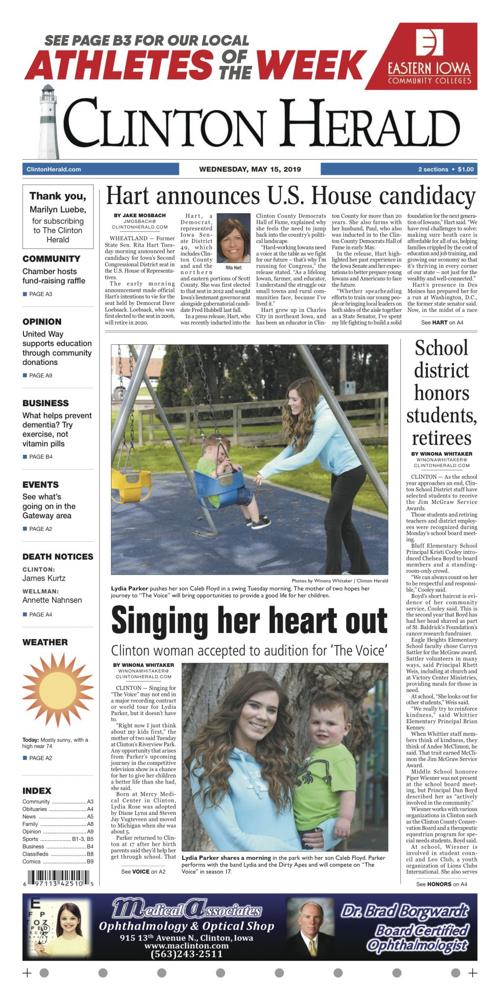 As featured on
Articles appearing on the front page of the May 15, 2019 edition of The Clinton Herald.
Terrie Woods, 60 of Clinton passed away Sunday at the hospital, Clinton. Services are 1:00pm, Friday, May 24, 2019 at the Salvation Army, Clinton. Snell-Zornig Funeral Home is assisting the family. See full obituary at www.snellzornig.com.
Dora Comstock Wynes, 104, of Verona, WI, formerly of Clinton, Iowa, died Wednesday, May 8, 2019, at Badger Prairie Healthcare Center, Verona WI. Services are pending at the Clinton Chapel Snell-Zornig Funeral Home & Crematory.