The sports page for April 16, 2019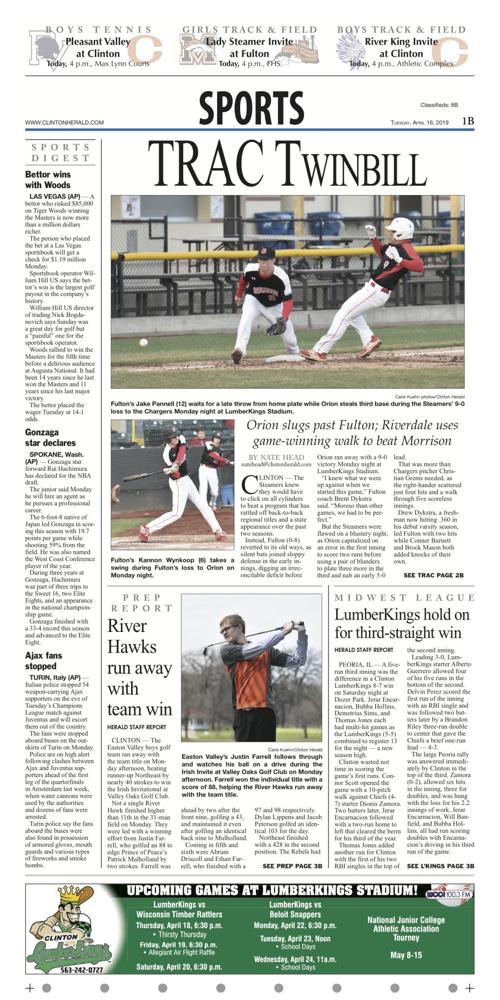 As featured on
Local articles appearing on the sports page of the April 16, 2019 edition of The Clinton Herald.
La Vora Flemming, 91, of Miles, Iowa, died Friday, May 24, 2019 at Mill Valley Care Center, Bellevue, Iowa. Arrangements are pending at Law-Jones Funeral Home, Preston, Iowa.
Patricia L. "Patty" Lee age 59 Clinton, died Thursday May 23, 2019 at MercyOne Medical Center, Clinton. Cremation rites will be accorded and memorial service held at a later date. Pape Funeral Home assisting the family.