The sports page for June 11, 2019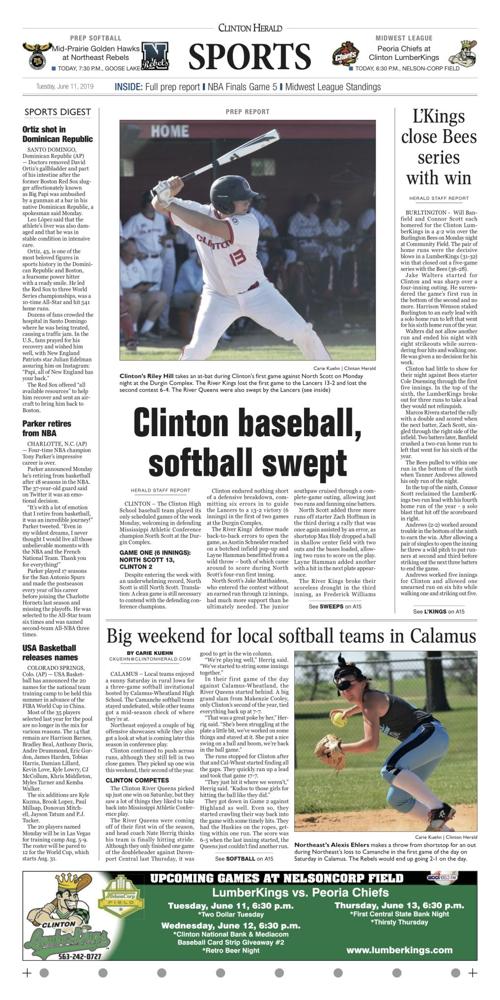 As featured on
Local articles appearing on the sports page of the June 11, 2019 edition of The Clinton Herald.
Marlin Hoffmann, 88, of Spragueville, Iowa died July 13, 2019. Funeral service:11:00 a.m. Thursday, July 18, 2019 at the Law-Jones Funeral Home, Preston, Iowa. Visitation:9:00-11:00 a.m., prior to service at the funeral home.
Jean Hughes, 70, of Bettendorf, died Friday, July 12th. Family and friends will gather from 1:00 to 3:00 PM on Wednesday, July 17th at Pape Funeral Home, Clinton. A memorial service will begin at 3:00 PM.
Ralph Rempfer, 73, of Taylor, MI, formerly of Clinton, passed away on July 8, 2019. Arrangements are pending at Generations Funeral and Cremation Services, Farmington Hills, MI.