Humidity:

61%

Feels Like:

50°

Heat Index:

52°

Wind:

6 mph

Wind Chill:

50°
UV Index:

6 High

Sunrise:

06:17:06 AM

Sunset:

07:44:09 PM

Dew Point:

39°

Visibility:

10 mi
Today
Sunshine to start, then a few afternoon clouds. High near 60F. Winds N at 5 to 10 mph.
Tonight
Partly to mostly cloudy. Low 37F. Winds NNW at 5 to 10 mph.
Tomorrow
Partly cloudy skies. High around 60F. Winds WNW at 10 to 15 mph.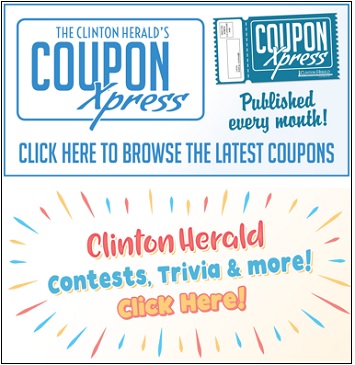 Robert Ray Marburger, Jr., 55, of Clinton, Iowa, died Tuesday, April 13, 2021 at Morrison Community Hospital, Morrison, IL. The Clinton Chapel Snell-Zornig Funeral Home & Crematory is assisting the family with arrangements.